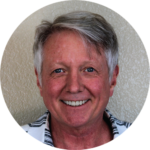 Creativity, Freedom, Success
Geoff attended college at the University of New Hampshire for chemical engineering and decided to switch direction to become a computer programmer. He has been in the corporate world for his entire career, primarily as a project manager implementing large IT systems. His jobs included a lot of international travel to Mexico, Europe, and Asia. He is active in outdoor sports including mountain biking, hiking, scuba diving, and skiing. Hobbies include travel, photography and piloting a single engine Cessna 182.
IMAGE Studios will allow Geoff to escape the corporate world and run his own business.