IMAGE Studios

®

Salon Suites in Bryn Mawr, PA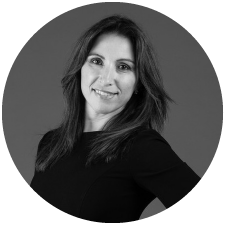 Sue Jacquette
Salon Director
1149 Lancaster Ave
Bryn Mawr, PA 19010
(215) 821-8445
Creativity, Freedom, Success
Now Open!
Conveniently located in the Rosemont Square Shopping Center, in the heart of the Main Line, IMAGE Studios® Bryn Mawr has 25 beautiful studio salons available for rent.
Who we are: IMAGE Studios® is a community of beauty professionals who are independent mini-salon owners. We all work together to provide high-end, luxury service to our clients. We make it possible for you to become a successful entrepreneur by providing a luxurious and high-end space, like minded professionals to connect with, and the guidance of mentors invested in your success.
Your studio salon: You can decorate your studio to reflect your personality, and each studio includes everything you will need to operate your own salon: a shampoo bowl, mirror, styling chair, cabinetry, specialty lighting and more. Without the up-front costs and expenditures you would normally incur if you opened a traditional salon on your own, IMAGE Studios® makes it easy for you to transition into owning and running your own business. Our management team is fully committed to helping you every step of the way!
IMAGE Studios
®
will be opening all over the Philadelphia area and the Lehigh Valley. To learn where else we will be opening or to lease a studio in any of our locations, please contact Sue Jacquette at (215) 821-8445 or
philly@imagestudios360.com
.
Types of Salon Spaces
Information about the different types of professionals and spaces available