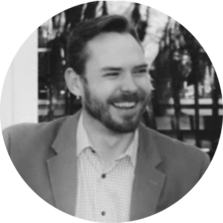 Creativity, Freedom, Success
Jon "herds cats," "shapes fog," and "eats elephants." Since graduating from the US Naval Academy, he has been privileged to build a broad repertoire of global experiences – sometimes discussing sustainable coffee practices in the karaoke bars of Buon Ma Thuot and sometimes negotiating trade deals with sheiks in the deserts of Kuwait. He can neither confirm nor deny any interesting sea stories…except that one time in Mombasa underneath a glass bottom boat… that totally happened.
There were a lot of factors that went into his decision to build and grow with IMAGE Studios – market growth, customer need, financial projections, the absence of a pyramid scheme, etc. He says the biggest deciding factor was meeting the team, and seeing that these were the people he wanted to work with for at least the next ten years.